Hi guys. I finally managed to find some spare time to get the 1 detailed at the weekend and thought i'd share the process with you.
I've simplified alot of it as i know most (or maybe all?

) folk on here aren't as sad as me and clued up on detailers talk, but if there's anything that needs explaining further then feel free to ask

Here is the car at 8am Sat morning after my drive to the unit, not much dirt on it at all to be honest: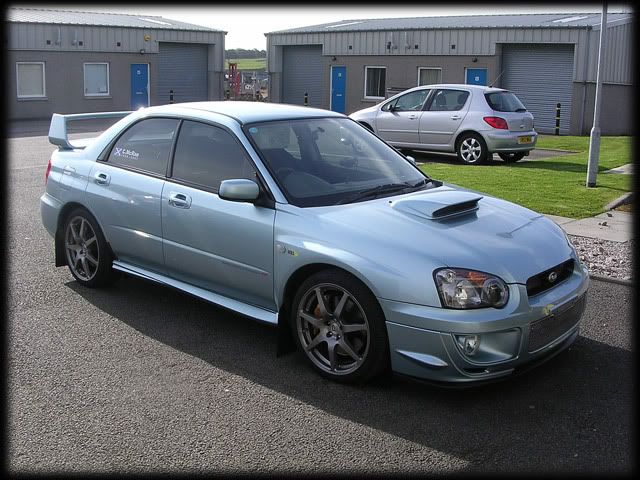 The first thing to do was to pre-foam the car with Meguiars Hyper Wash through the lance @60 degrees: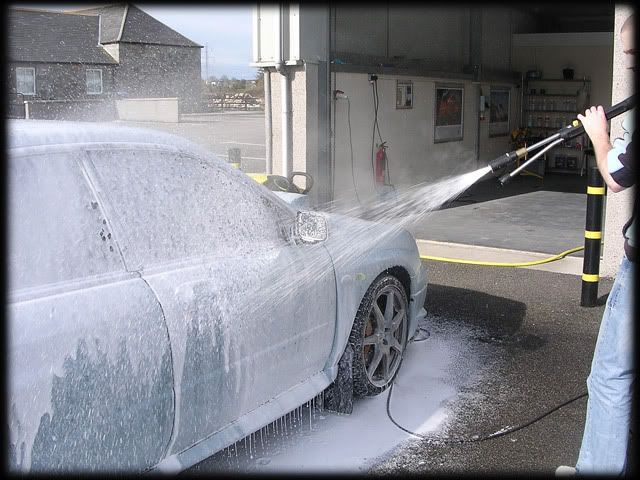 This helps to pull any loose dirt/grime off the paintwork and is left to dwell for 5 minutes:
The car was then rinsed at high pressure @ 60 degrees: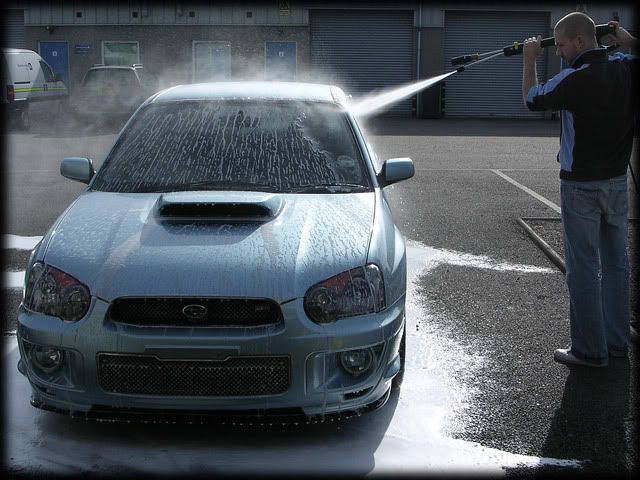 I then moved onto the wheels. I do these before washing the car as if you do it the other way around you can end up with streaks and water spots before you manage to get the wheels completely done, so this makes more sense - especially when some cars can take up to a couple of hours to get the wheels spot on!
Luckily mine are ok, so all i needed was normal shampoo and warm water with a Meguiars MF wash mitt: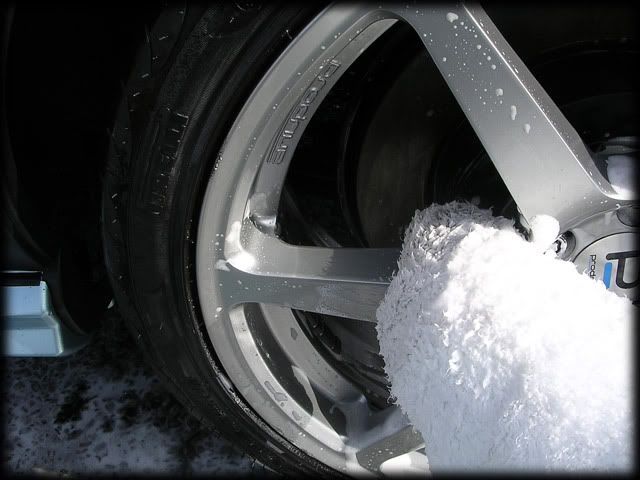 One of our wheel back brushes was used for the innner rims and calipers: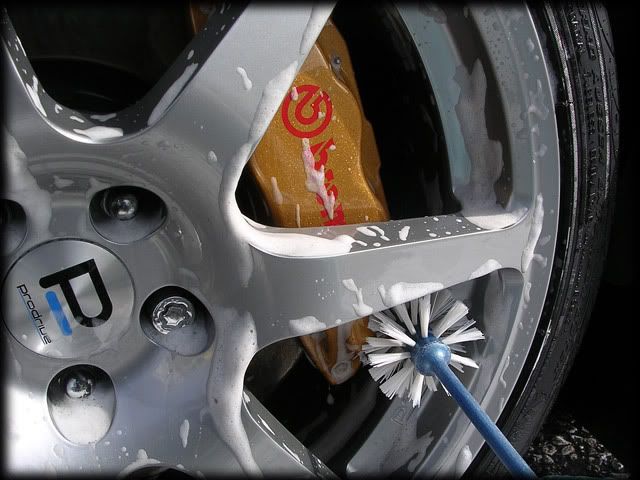 The wheels were now 95% clean but still needed a bit more attention as there were a few tar spots, so i gave them a quick spray with some Autosmart Tardis - which after a minute or two starts to disolve the tar as can be seen in the pic below:
A quick wipe with a MF cloth easily removes the tar:
I then soaked the arches and tyres with Meguiars Superdegreaser and used a soft brush to agitate them before rinsing off again: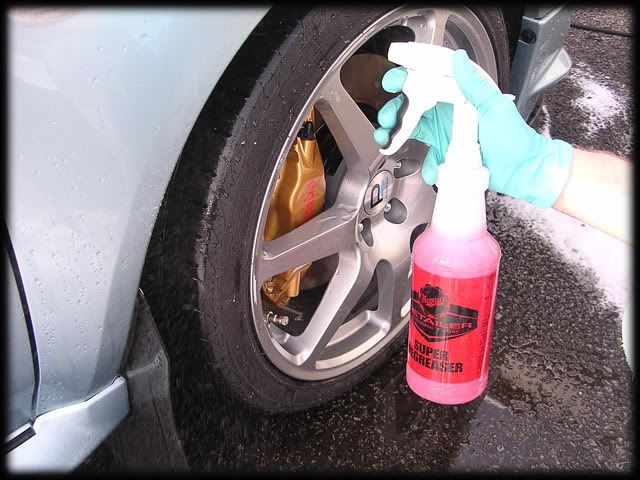 It's important to give your tyres a good clean if you want any dressings to stay on them for any decent length of time, plus it keeps them in better condition and prevents them from turning brown

I gave the car a quick rinse again as the sun had pretty much completely dried it and then washed it with the two bucket method, using Meguiars Shampoo Plus and a lambswool mitt.
Pictured below are the two buckets after the car had been washed (left is the rinse bucket and right is the suds) and you can see why this method is so effective. My car wasnt even that dirty but you can still see in the left hand bucket that there is still a fair bit of dirt that would have gone back into your "clean" water if you were to only use one bucket:
The car still wasnt completely clean yet though, so back out with the tar remover which was sprayed onto the lower halfs of the car:
This was left for around a minute untill i could see the tar beginning to disolve:
I then wiped it off with a soft MF cloth and gave the car another quick rinse with hot water.
The last job i had to do before putting the car inside was to do the engine, which to be fair wasnt that bad - just grubby and dusty more than anything:
Before i could begine to clean it i had to cover up any exposed electrical parts such as the alternator, battery terminals etc...
Once that was done i soaked the bay and under the bonnet with Meguiars Superdegreaser: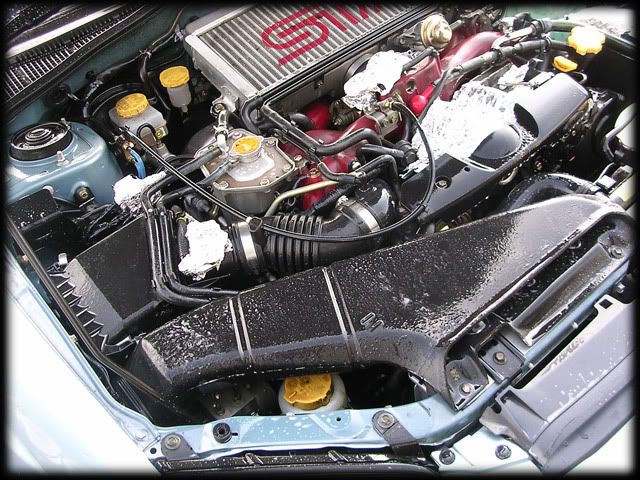 I agitated the worst bits with a brush and then pressure washed at medium pressure @ 50 degrees. This left everything squeaky clean: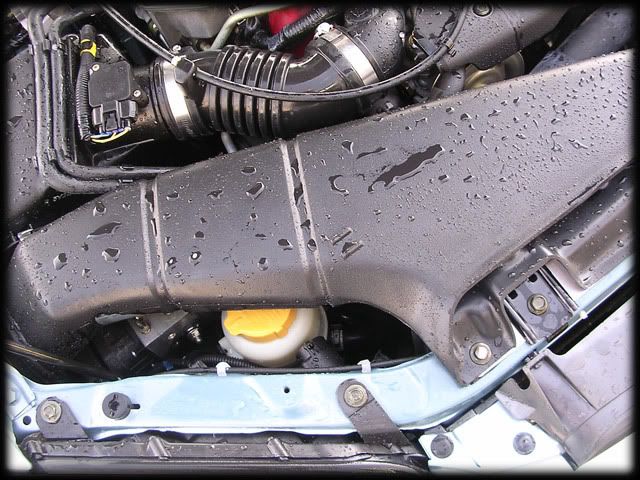 I then moved the car inside to clay the paintwork.
For those who dont know what a clay bar is - it is just as it sounds. A bar of clay:
It is essentially an abrasive product (different grades are available such as "mild" or "aggressive") which uses the clay as a carrier and we use this to remove bonded contaminants such as tree sap,minor tar spots, paint overspray, metal filings etc etc. It works by firstly spraying a lubricant such as water or quick detailer onto the paintwork and then using fingertip pressure, you glide the clay back and forward over the paintwork untill it is as smooth as glass. The clay will aqua-plane over the areas of paint that has no contaminants and shear off any that are there, hence leaving you with a lovely smooth base to go from when it comes to polishing/waxing etc.
As you can see in the pic of the clay above, my car had next to no contaminants on the paintwork at all so the clay stage didnt take too long, which made a fine change

Now that the paintwork was completely clean and ready to polish, i dried the car off with a waffle weave towel. These are much softer than a chamois and are kinder to your paint as they have a pile that allows any dust particles etc to escape to, instead of being dragged across your paint as a chamois would do. You also dont get any streaking with a waffle weave and they dont need to be wrung out so often either

A leaf blower was also used to get rid of any little water traces in the panel gaps and wheels.
Total work time up to this point was around 4 hours (I wasnt keeping a mega close eye on the clock but i think it was around that time scale).
Next up was the polishing stage, but before i could begin that i had to take paint thickness readings to give me an indication of whether there were any low spots or areas with high readings which would suggest signs of a re-spray. Fortunately all the paint on the car is original and the majority of it was a healthy enough level: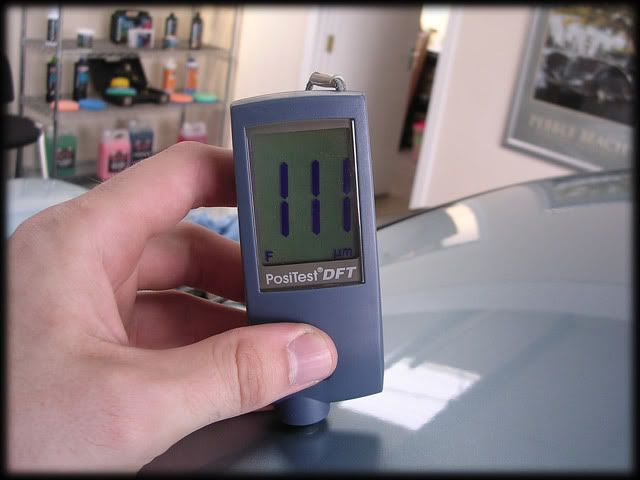 111 microns.
There were a few low spots though, which is not an unusual trend for a japanese car: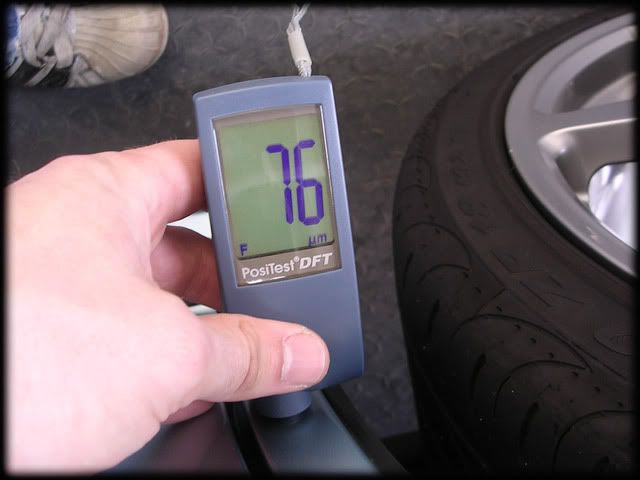 76 microns.
For those who may not quite know how thick these kind of readings are, the first picture below is of a calibration shim that is 129 microns thick:
120-130 microns is generally quite a good average reading on most cars (certainly on BMW's/AUDI's etc) but this is usually made up of the basecoat,pigment (colour) and clear coat. So if you have a reading of 129 microns, this doesnt necessarily mean you have that level of clear coat to play with.
You can see just how thin this is when looking at the shim side on:
This
is usually the average level of clear coat on an original painted car (27 microns):
And looking at it side on:
This is what we have to play with on most cars when machine polishing/wet sanding. Quite scary when you look at it like that huh?

This is why paint thickness gauges are so important in order to let you safely polish a car

Anyways, enough rambling!

Now i knew what paint levels i was working with i removed the side repeaters...
...And taped up all the necessary bits:
This is to prevent getting any polish residue on the trim and it also stops any trim being burned from the machine polisher.
Now, this is usually the bit where i show the pics of the defects but after 20 minutes of trying to capture them on camera i gave up! I'm actually quite surprised at just how little defects the car had, the previous owner had taken seriously good care of the paintwork and there was very little in the way of swirling at all

This allowed me to go for a nice mild polish and pad combination: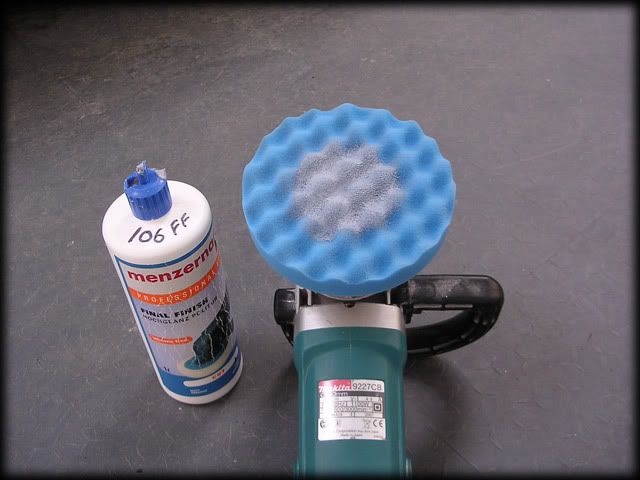 Menzerna 106FF finishing polish and a 3M Finishing Pad. I used this @1500 rpm's which gave a result of around 98% defect removal with just a few bits remaining here and there but given the colour of the car you would never see them so i couldnt justify removing more paint to polish them out.
I managed to get a pic of the swirls on the rear tail lights though:
Before
:
After
: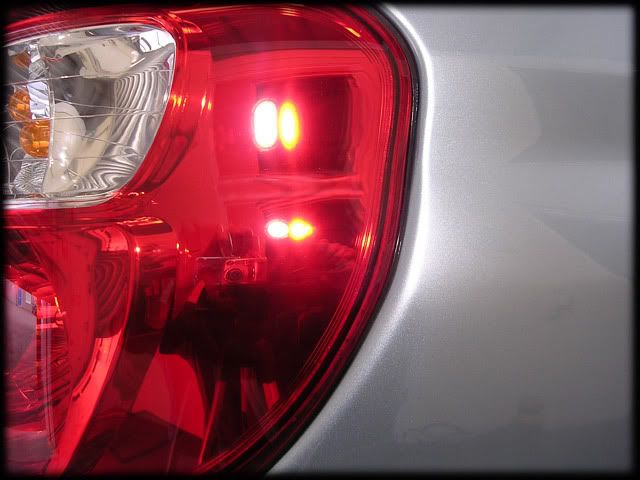 Total polishing time was around 4.5 hours, which was a fraction of the time i'm used to spending on cars so this was turning into an enjoyable day

A quick dust down with the lambswool duster followed:
This safely removes any polishing dust from the paintwork without inducing any marring and leaves the paint ready for applying the LSP (Last Step Product).
On my Leon i used Zym0l Vintage and it was awesome, but on a car of this colour i couldnt help but think it would be wasted, so it was a toss up between either Zaino or Jeffs Werkstatt Acrylic system.
I've seen Zaino in the flesh recently and i can honestly say i wasnt overly impressed in terms of looks (it does seem to bead well). Now this may well be because the car i saw it on may need more than a couple of layers or it may be down to the fact that because so many people have "talked it up" to be something so amazing i was actually a bit disapointed. I must stress this is just my opinion and i will remain open minded on it

Anyways, as i know the Jeffs System inside out now i decided to go for that. When it comes to silvers and light metalic paints i think its a hard product to beat as it just seems to offer better gloss and reflectivity than most other products so far, including Vintage.
So up first was Acrylic Prime:
You can either apply this by hand or machine, but seeings as i had just machined the paint i knew it would be quicker by hand as i only needed to use it for its ability to remove any polishing oils and to lay down an initial sealant base:
I did a section at a time and used Acrylic Glos to help buff off any tacky patches that remained.
Acrylic Jett followed next:
This was applied with a Poorboys DMT microfibre towel and i went over the car 3 times to ensure i got a nice even coverage and also to get maximum wetness and gloss

I then gave the car a final wipe down with Acrylic Glos to remove any slight smears that may have remained.
Now that the paintwork was all completed i moved onto the wheels. These were sealed with Poorboys Wheel Sealant:
The sealant was left for around 10 mins and then buffed off. The tyres were then dressed with Blackfire Long Lasting Tyre Gel.
Blackfire was again used for the tailpipe, using their Fine Cut Compound and a German Applicator, followed my Meguiars NXT Metal Polish:
Before
: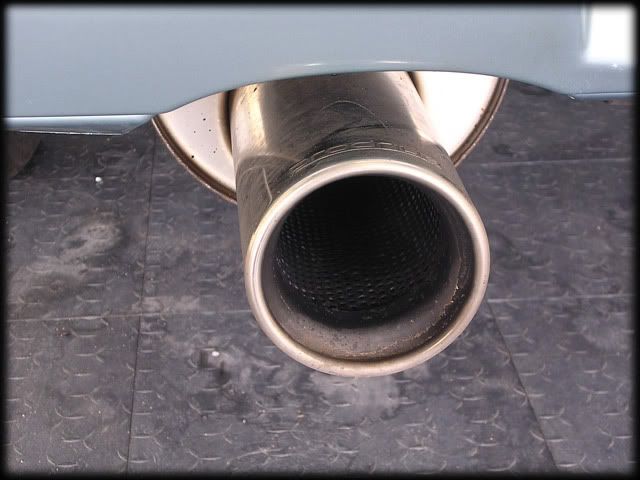 After
:
(think i'll have to take a dremel to the inside cos i couldnt get it 100% today)
The engine bay was dressed with Aerospace 303 Protectant: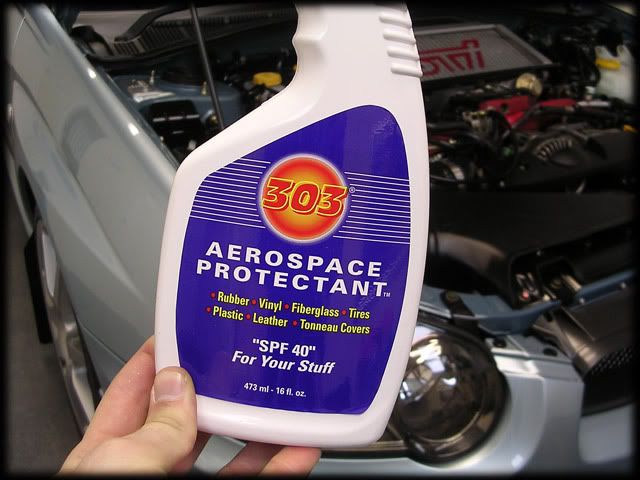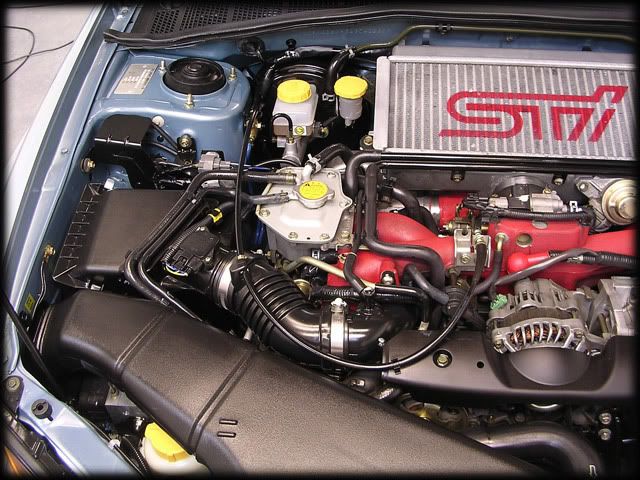 The interior was given a quick hoover and not much else more as it's completely minted anyways: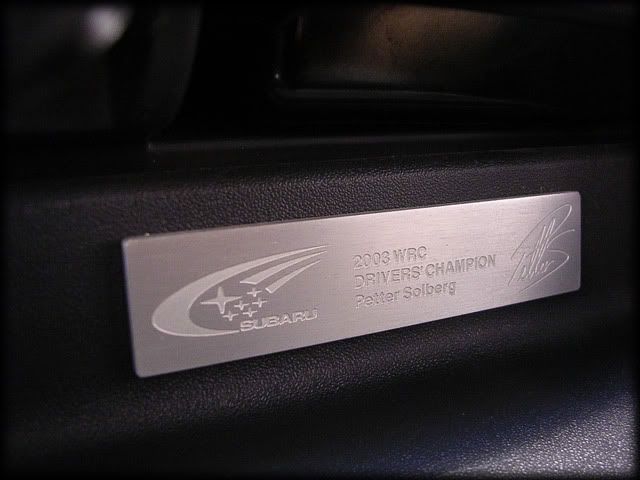 I guess now all that remains is to show you the end result. I should apologise for the amount of pics but i'm not in the least bit sorry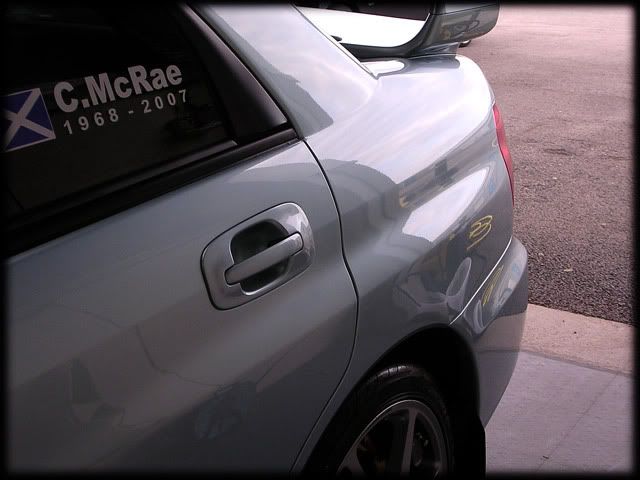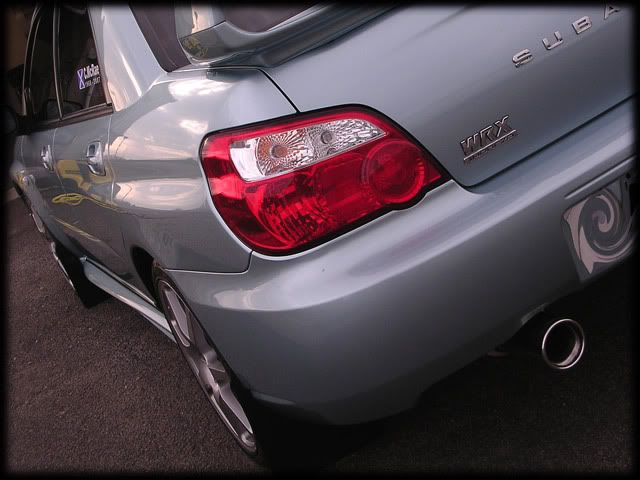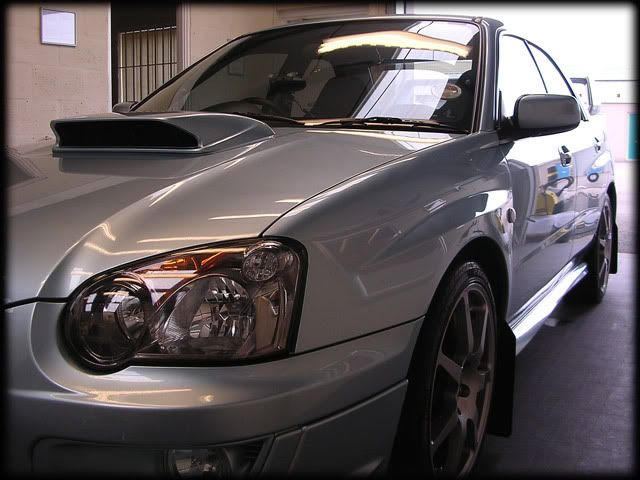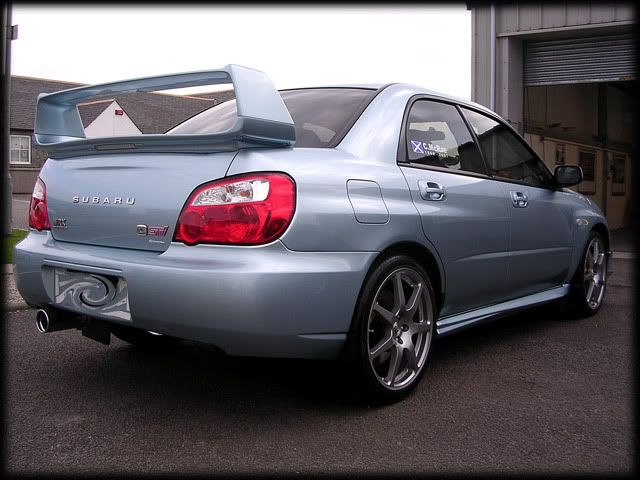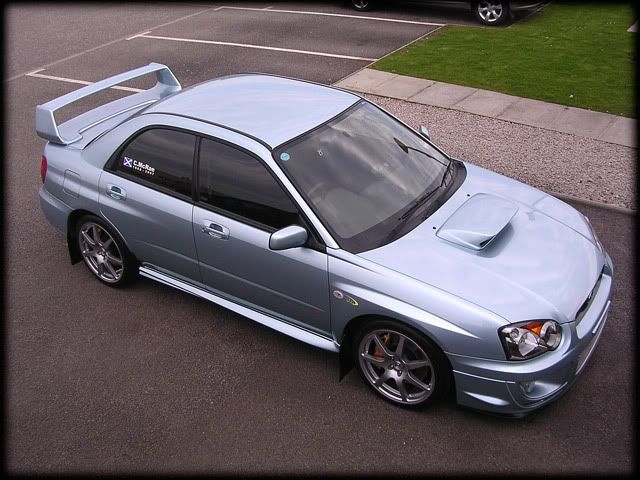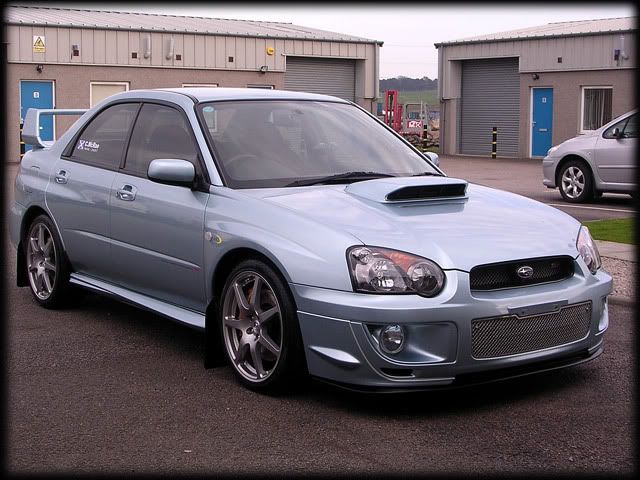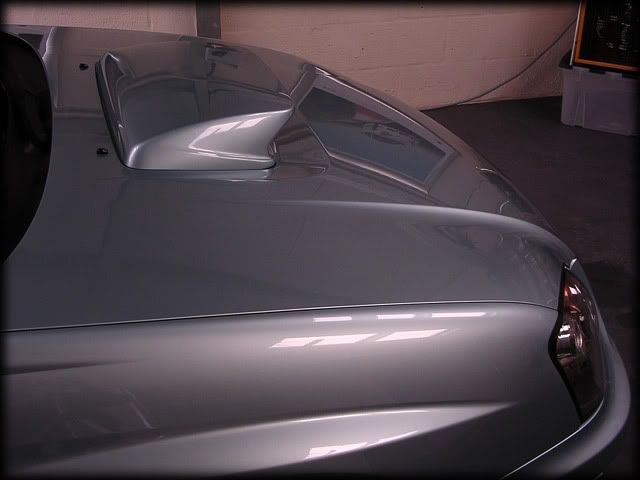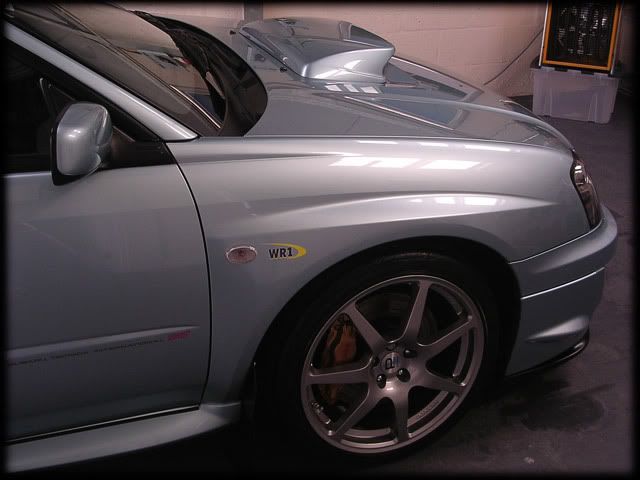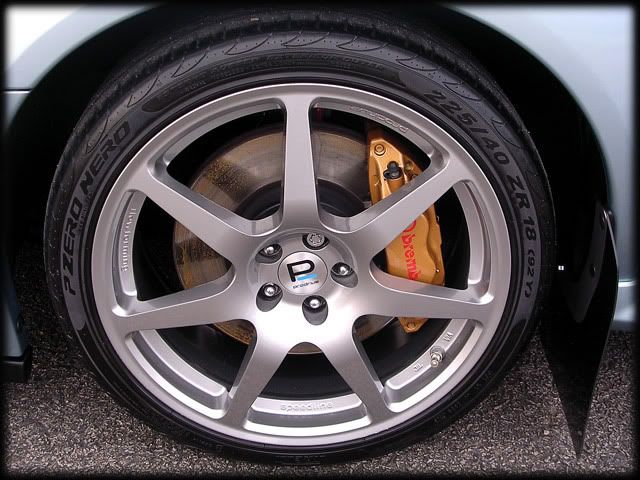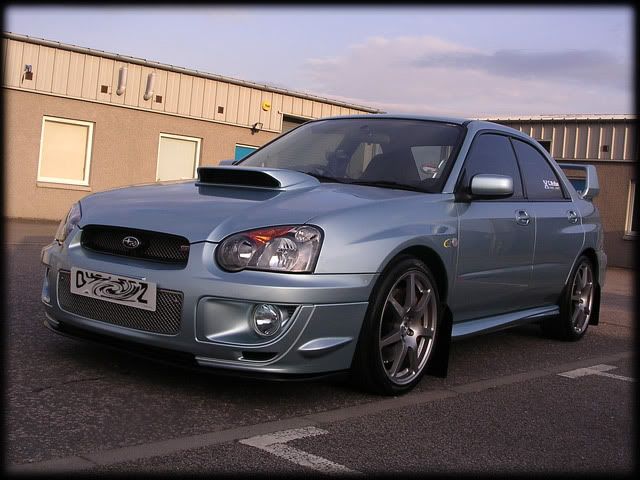 So there you have it, my new pride and joy which i have to say i am loving every minute of

hopefully some of you may have found this interesting and worth while