First weekend of October went to the Nurburgring with the SMACS
Didn't quite know what to expect but if you've never been what an experience!
The weekend itself was littered with track closures due to many BMW drivers egos exceeding their driving abilities including an 8 car pile up on Sunday which shut the track from1pm for the rest of the day.
Managed 7 laps over the weekend 2 as a passenger and 5 driving - 2 with Bro as a passenger in the WR1 which included my best time of 10:20.
On both Saturday and Sunday was planning some laps later in the day but didn't happen due to the track closures - hey ho
The whole weekend was an event though including the spectating at various points round the track, the banter, the beer and food including steak on a stone at the PistenKlaus and just looking at the motors in the Ring car park
Its a bloody long way in one day though - 582 miles door to door
There are a lot of companies providing hire cars for the Ring and if I went again I might go for this option, given the carnage last weekend and the insurance issues for Brits at the Ring
Heres a few photos found on the web from various Ring photographers plus a couple I took - bizarrely Rocko was staying at the same hotel!
2 WR1s at the hotel
In action [:)]
How big is the Ring Werks sign?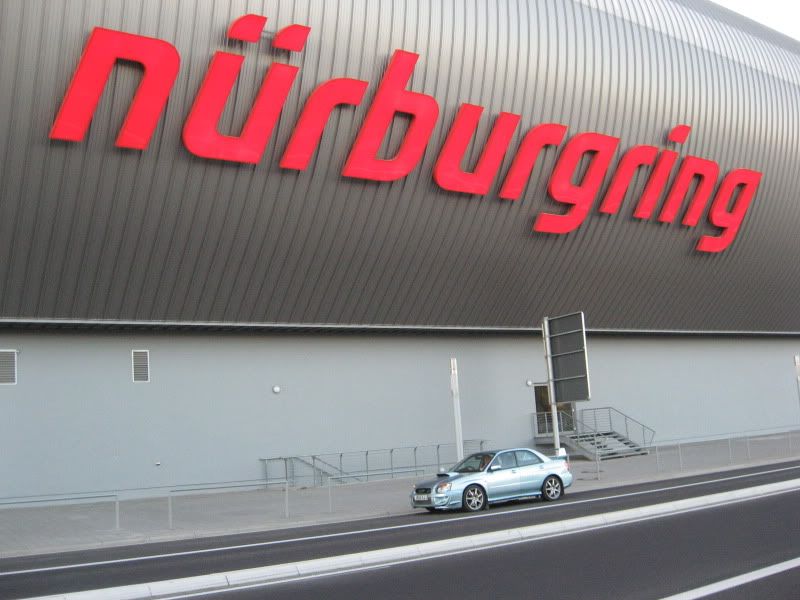 Wearing the Ring sticker with pride